Regular price
$239.00 USD
Regular price
$269.00 USD
Sale price
$239.00 USD
Unit price
per
Sale
Sold out
The Bull Threat V.1 saddle is made for the serious hunter. American-made, it offers superior comfort with its hip pinch eliminating design by making the saddle wider where the mesh surrounds your hips. Ideal for long days outdoors, you'll stay comfortable with increased stability and with a wider mesh seat. 
-
 Some key features to notice:
We have integrated quick access loops to both sides of the saddle. This helps linking up carabiners, tie downs, saddle hunting accessories, climbing sticks, platform, etc, quickly while you are in the tree.
-
We have integrated molly loops that are wider and bigger to effortlessly hook anything up to your saddle.
-
Our bridge connect system has 9 inches of complete adjustability for maximum comfort for your long day sits.
-
We have incorporated a 4-loop girth hitch for the bridge connectors so you can easily adjust your bridge one handed in the tree. This is the perfect hybrid for you to sit or lean all day.
Sizing
The Bull Threat v.1 will fit anywhere from a 30-inch waist to a 44-inch waist. 
If you wear a small pant or a double xl pant, this will fit!
This is new saddle hunting gear for 2023, hence why we have it as version 1. We will improve the design for the following years to come.
-
Terms of Use/Liability
Overhead use can cause serious injury or death. The user assumes the risk of elevated use.
Return/Refund Policy
We have a 30-day money back guarantee.
Share
View full details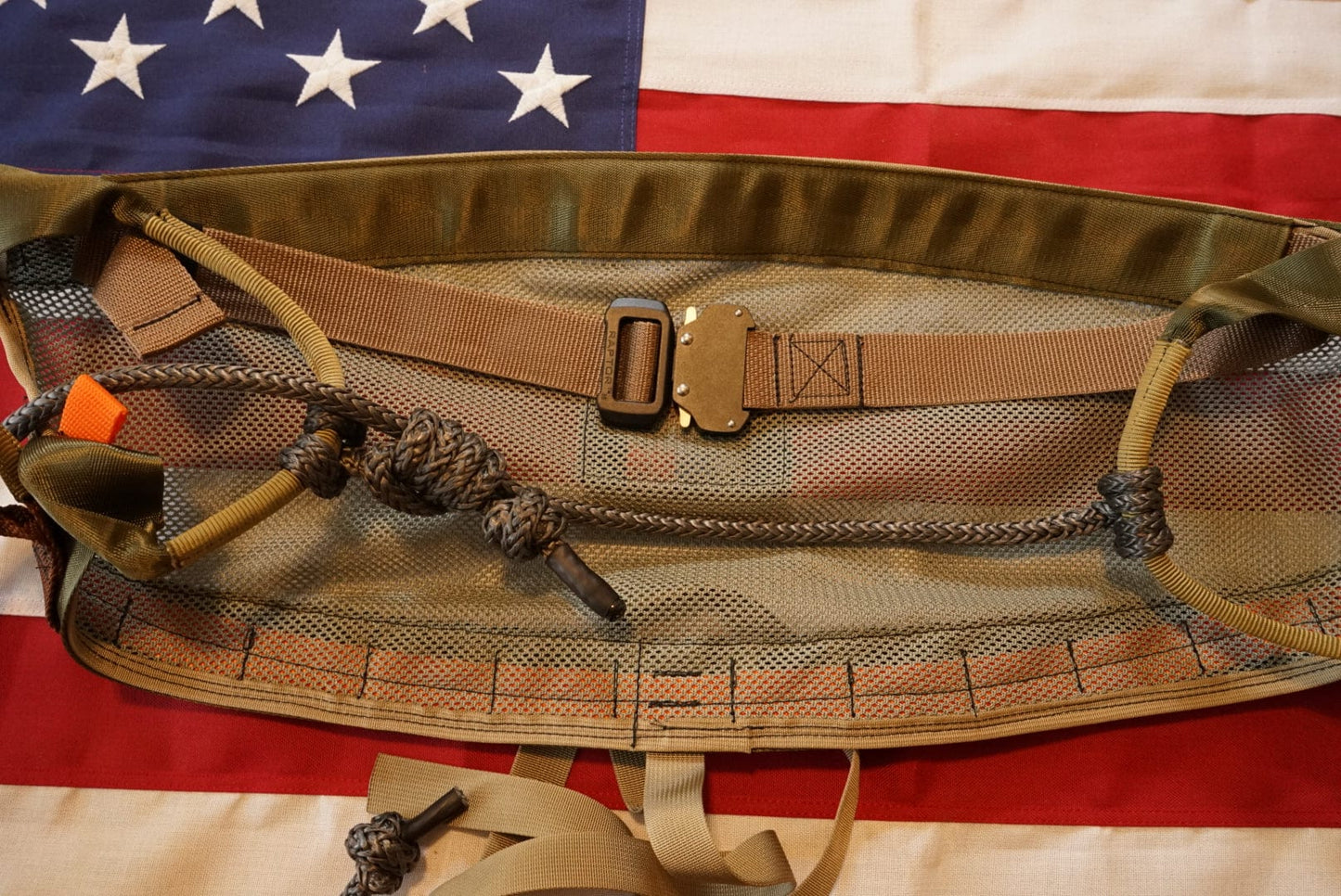 Exactly what I was looking for
This saddle is exactly as described. The hype is the real deal. Has certainly help alleviate hip pinch and it feels awesome to know this saddle is American Made.